Breaking News: Journal of Microbiology, Biotechnology and Food Sciences (JMBFS) to Receive Impact Factor in June 2023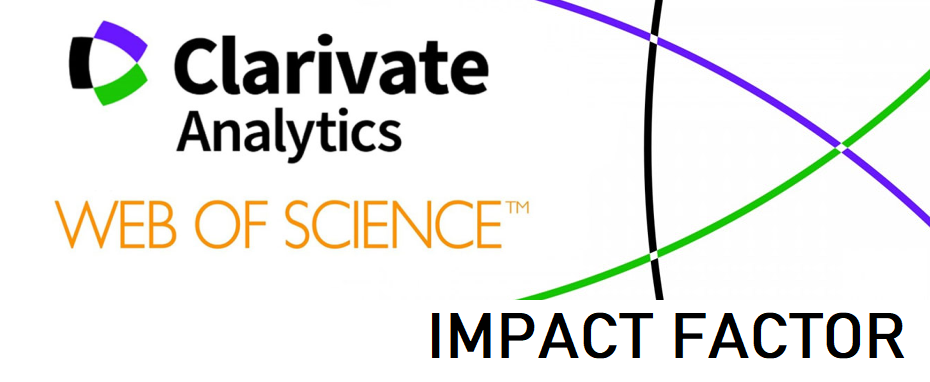 In an exciting development, the Journal of Microbiology, Biotechnology and Food Sciences (JMBFS) will be awarded an Impact Factor starting from the end of June 2023. This prestigious recognition signifies the growing influence and scholarly impact of JMBFS in the scientific community.
The Journal Citation Reports (JCR), which evaluates and compares the scholarly impact of quality journals, will include JMBFS in its upcoming release. This inclusion highlights the significance of JMBFS within the scientific landscape and provides researchers, publishers, and librarians with valuable indicators and data for assessment and comparison.
By receiving an Impact Factor, JMBFS joins the ranks of renowned journals that have demonstrated their value and contribution to scientific knowledge. This achievement reflects the journal's commitment to publishing high-quality research in the fields of microbiology, biotechnology, and food sciences.
The addition of JMBFS to the JCR signifies its increasing recognition and credibility in the scientific community. This recognition is a testament to the hard work and dedication of the authors, editors, and reviewers involved in shaping the journal's content and maintaining its rigorous standards.
The Impact Factor awarded to JMBFS will provide a quantitative measure of the journal's influence and the significance of its published articles. It will also serve as an important metric for researchers, institutions, and funding agencies in evaluating the scholarly impact of their work and making informed decisions.
The upcoming release of the JCR in June 2023 will mark a significant milestone for JMBFS and solidify its position among esteemed journals in the field. The journal's inclusion in the JCR will enable researchers worldwide to access comprehensive data and metrics that showcase the impact and relevance of JMBFS in the scientific community.
Stay tuned for the official announcement of JMBFS's Impact Factor in June 2023, and join us in celebrating this remarkable achievement in scientific publishing.
*According to "Announcing changes to the 2023 Journal Citation Reports" by Clarivate.